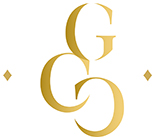 OUR VISION
Our weekly services on Sunday afternoon on the Gold Coast Queensland, Australia, is a place of fellowship where our focus is centred around HIS WILL and HIS WAY. His Lordship is our foundation and therefore our passion and focus in our gatherings is to host His Presence and Glory, for Him to move in His WAY and for His people to enter into the liberty of His Spirit and encounter His unending love.
"A place where we are passionate about His presence"
True Sons and Daughters of the Kingdom emerge from a place of becoming acquainted with His presence (seeing His Face) and beholding His reflection in the Word of God.  Therefore, we firmly believe that it is by an uncompromising approach to teaching and preaching the revelatory Word of God and encountering His manifested presence where believers are transformed into His image and develop into maturity in Christ.
Kingdom Culture is our focus therefore, we delight to pursue and experience the fullness of all that is our inheritance through Jesus Christ. We have a strong Apostolic and Prophetic culture that brings a cutting edge and spontaneous atmosphere of freedom in the spirit, opening hearts and minds to heavens unending possibilities in answer to earth's impossibilities. We are passionate about the message of the finished work of the Cross, therefore healing and deliverance through the laying on of hands, revival signs and wonders and the display of the gifts of the Holy Spirit in our corporate gatherings are common occurrences. One of our highest core values is to pursue intimacy and the beauty of His presence. In His presence we are "awake" to our first love and walking this life with our light blazing bright. As our love for Him rages like fire, it devours all enemies of the Cross and enables the transfer of bringing heaven on earth as we reign with Christ.