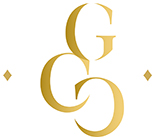 OUR VISION
Our weekly services on Sunday afternoon on the Gold Coast Queensland, Australia, is a place of fellowship where our focus is centred around HIS WILL and HIS WAY. His Lordship is our foundation and therefore our passion and focus in our gatherings is to host His Presence and Glory, for Him to move in His WAY and for His people to enter into the liberty of His Spirit and encounter His unending love.
"A place where we are passionate about His presence"
When we encounter Him in the Glory of His presence, the essence of His Love and power we are never the same and can never remain the same. True Transformation is the result. (Ephesians 3)   The Lord is raising up a generation of the LOVERS OF GOD WHO ARE GOING TO DO MIGHTY EXPLOITS. We firmly believe that it is by the revelatory word and the manifest presence of God that we are transformed into his image bringing true maturity in Christ.   True Sons and Daughters of the Kingdom emerge from a place of becoming acquainted with His presence (seeing His Face) and beholding His reflection in the Word of God.  And they are the ones that truly "KNOW" HIM and they that "KNOW" Him (Know who they are in HIM) shall do mighty exploits! We align ourselves with God's heart for the Gold Coast and that is for HIS KINGDOM TO COME ON EARTH AS IT IS IN HEAVEN!